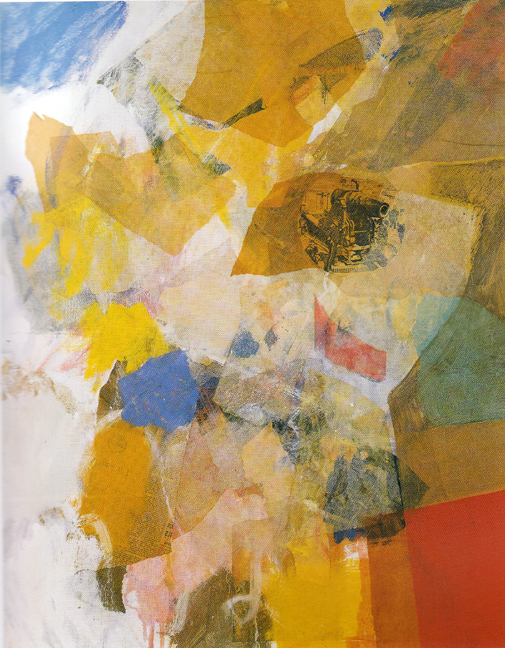 Art & Architecture Books International


Distributed by Trans-Atlantic Publications, Inc.
311 Bainbridge Street, Philadelphia PA 19147 215-925-5083
Also available from amazon.com, Baker & Taylor, & Barnes & Noble
Click Links for Subject Listings:


---
Alphabetical Listing of Titles
011 + Architetture Made in Torino
365 Days of Design: Creative Calendar Solutions
65 Mostra Internazionale D'Arte Cinematografica
67. Mostra Internazionale D'Arte Cinematografica
A Roma, La Nostra Era Avanguardia
Acropolis
Ancient Cities Series
Affordable Houses Architecture
Afra e Tobia Scarpa: Architects 1959-1999. Tobias Scarpa:
Architect 2000-20009
Agony & the Ecstasy:
Guido Reni's Saint Sebastians
Alexone: Came a Yeau, 2004-2006.
(Drug for Eyes)
Andalusian Morocco
A Discovery in Living Art
Series: Islamic Art in the Mediterranean
Animal Within: Explaining the Bizarre & Ludicrous in Modern Art
Architettura a Vino, 2nd edition
Architettura & Natura Design e Artificio
Architecture Overview
Wineries, Galleries, Stadiums, Lofts,
Centres, Towers, Skyscrapers...
Art? No Thing!
Analogies Between Art, Science & Philosophy
Arte in Italia dopo la Fotografia, 1850-2000
Artificial Nature Architecture
Attraverso Milano. Photographing Milan
Azam: A Short History of Sensation, Volume 1
Barcelona - Modern Architecture & Design
Barcelona Urban Art: Spectacular Outdoor Art Exhibition
Barry Joule Archive Works on Paper
Attributed to Francis Bacon
Bars! Architectural Hightech Bars & Clubs

Bars & Clubs
Best of 3D Virtual Product Design
Bikes of Burden:
Photo Essays on Vietnam
Building with Pallets: Pallet Project
Carlo Contin:
Interventions in the Domestic Sphere
Carlo Orsi
Photographs to Listen To
Carsten Holler
Series: Supercontemporanea
Cebra_Files 01:
Danish Architecture
Cecil King: A Legacy of Painting
Chic Refurbishment: Small Apartments
Cindy Sherman
Series: Supercontemporanea
City Apartments
Series: Architectural Houses
City Interiors
Series: Architectural Houses
City Lofts
Series: Architectural Houses
Collage / Collages:
From Cubism to New Dada
Collage - Illustrations Cut & Paste
Coloring Book: Neo Traditional Tattoo
Community: La Ritualita Collecttiva
Prima e Dopo il Web
Contemporary Art in Print
The Publications of Charles Booth-Clibborn & His Imprint
Contemporary Jewelry. Limited Edition
Contemporary Living Spaces for the Elderly
Contemporary Vision:
Art & Photojournalism
CoolBrands 2011/12: 10th Anniversary Edition
Damien Hirst, David Salle,
Jenny Saville:
The Bilotti Chapel.
Dennis Oppenheim: Short Circuit
Dennis Oppenheim: Splashbuilding
Destination: Limited-Edition Design
Discover Islamic Art in the Mediterannean
DIY: Paper Toys. Make New Friends!
D. Roger Hay:
The Essence of Root Meaning
Early Ottoman Art:
Legacy of the Emirates
Series: Islamic Art in the Mediterranean
Eco House: Green Roofs & Vertical Gardens
Eco Remodeling Green Architecture
Ecologicals: Bottles, Boxes & Bags
Efficiency Buildings: Bioclimatic Architecture
Elisabeth Frink:
Sculpture Since 1984 & Drawings
Elisabeth Frink: Original Prints
Catalogue Raisonne
Elogio Del Dubbio: In Praise of Doubt
Energy & Ecology New Apartments
Ephemeral: Exhibitions, Advertising, Events, Shows
European Illustrators for Kids
Expo 2010 Shaghai Italy Pavilion:
The City of Man Living the Italian Way
Fashion Forever
30 Years of Subculture

Fashion Illustration
Fashion Shows: Dolce & Gabbana
Fausto Melotti: Angelico Geometrico
Finnsh Design:
The Mangano Collection.
Fundamental Fashion Illustration
Gabo on Gabo:
Texts & Interviews
Giambattista Tiepolo:
Drawings & Etchings of a Witty & Delightful Flavor
Gianriccardo Piccoli 1610 Roma 2010
Gilbert & George: The General Jungle
or Carrying on Sculpting
Gio Ponti: Interiors, Objects & Drawings, 1920-1976
Gio Ponti: La Committenza Fernandes
Giorgio Ortona: Bodies Still Lifes Constructions
Gisele Freund: Rittrati d'Autore
Graffiti: Streets Full of Art [English & Spanish]
Graphic Beats [English & Spanish]
Green City: Contemporary Urban Design
Green Container Architecture 3
Green in Green: Sustainable Architecture
Harmony & Innovation
Problems & Dangers in Dealing with
Rapid Urbanization in China
Hostels: A Revolutionary New Concept
Hotel Dream Rooms: New Interiors Experience
I Caldi Pomeriggi nei Giradini di Polifemo
Icons Dolce & Gabbana, 1990-2010
Ifriqiya
Thirteen Centuries of Art
& Architecture in Tunisia
Series: Islamic Art in the Mediterranean
Il Mondo Vi Apparartiene. The World Belongs to You
Il Principe Mendicante: Photographic Tribute
to St. Francis Caracciolo
Immaginatio Contemporaneo:
Arte e Fotogiornalismo
Innovative Stationery Graphics
Interiors for Singles: New Trends
Invasion Los Angeles:
Mission Hollywood
Invasion in the UK
Space Invaders & Its UK Influences
Irish Museum of Modern Art:
The Collection
Islamic Art in Portugal
In the Lands of the Enchanted Moorish Maiden
Series: Islamic Art in the Mediterranean
Isole del Pensiero: Anrold Bocklin, Girogio de Chirico & Antonio Nunziante
Jocelyn Herbert:
A Theatre Workbook
Joseph Beuys: Defense of Nature
The Living Sculpture
Jurg Conzett, Gianfranco Bronzini & Patrick Gartmann
Kitchen & Materials: Wood Laminate Steel
La Raccolta d'arte Esso: 1949-1983
La Stazione Centrale di Napoli
L'Architettura Di Aires Matues, 2nd edition
Landscaping in Natural Environments
Le Luci e la Pietra: Lights & Stone
Le Ricette di Maghetta Streghetta
Lettering: Tips for Creation: The Beauty of Hand Drawn Letters
Low Tech Architecture [English & Spanish]
Lucio Fontana:
Sculpture 1937-1967.
Lucio Fontana: Vie Crucis, 1947-1957
Luxury Design
Luxury New Codes & Jewel Design
Magic Bricks: Put Up & Connect
Mags! Independent Magazine Design
Making the Most out of Space
Series: Architectural Houses
Mamluk Art:
The Splendour & Magic
of the Sultans
Series: Islamic Art in the Mediterranean
Manga Inspired: 23 International Artists
Manga Master Class: Gotik & Punk
Manueline: Portuguese Art During
the Great Discoveries
Marco Ferreri: Designing Thoughts
Marcus Coates:
Journey to the Lower World
(Includes DVD)
Marlene Dumas
Series: Supercontemporanea
Matthew Barney
Series: Supercontemporanea
Matteo Sandona & Hawai'i
A Capital Ambition
Maurizio Cattelan
Series: Supercontemporanea
Max Dudler: Architectures Since 1979
Maxxi Architettura: Fotografia Le Collezioni
Mens Wear Fashion Forward Designers
Miami Beach: Blueprint of an Eden
Lives Seen Through the Prism of Family & Place
Millennium Yacht Design Award. 2004-2008
Mini Spaces for Living: 247 to 602 sq. ft.
Multidisciplinary Spaces: Architectural Complexes
Museo Casa Enzo Ferrari Modena
Museo del Novecento: The Collection
Nascere, Vivere e Morire a Pompei
Naturale Marea: Missimiliano Alioto
Needle Work: Stitched Illustration
New Eco House: Structure & Ideas
New Ecological Home: Materials for Bioclimatic Design
Obey Giant
Urban Interventionist Posters
Palazzo Montecitorio: The Art Nouveau Building
Palazzo Montecitorio: The Baroque Building
Paolo Ulian: Tra Gioco e Discarica
Patrick Hall: Drawings
Exhibition Catalogue
Permanent Mimesis: An Exhibition about Simulation & Realism
Pilgrimage, Sciences & Sufism
Islamic Art in the West Bank & Gaza
Series: Islamic Art in the Mediterranean
PlusWine: The Best & More Original Label Wines of the World
Promo! Calendars, Pamphlets, T-Shirts, and more..
Psychodrama: Modern Art as Group Therapy
Rehabilitation & Ecology Architecture
Rehabilitation: Dealing with History
Rehabilitation Residential Low Cost
Release Me! Previously Unreleased Projects
Remodeling City Apartments
Series: Architectural Houses
Residential Architecture: Gardens, Ideas & Details
Rubik Space
A Picture Book by Invader
Sarah Lucas
Series: Supercontemporanea
Sculpture at Goodwood:
A Vision for Twenty-First Century
British Sculpture
Self Sufficient Green Architecture
Shuhei Endo - Paramodern Architecture
Siculo-Norman Art
Islamic Culture in Medieval Sicily
Series: Islamic Art in the Mediterranean
Small City Homes
Series: Architectural Houses
SPACE: From Maxxi's Collections of Art & Architecture
Stands: Architecture for Exhibition
Storia Dell'Architettura Italiana
Sunlight Houses [English & Spanish]
Sustainable Apartments Development
Sustainable Architecture - Containers 2, 2nd ed.
TeamPhoto:
Portraits of the People Who Built
Britain's First High-Speed Railway
The Whispered: Directory of Craftsmanship
Tight Budget Architecture Houses
Titani Preziosi: Precious Titanium
Tisettanta: Forty Years of Design, Forty Years of Home
Town Houses
Series: Architectural Houses
Trendy Fashion Illustrators [English & Spanish]

Turner Monet Pollack:
From Romanticism to Informal Art
Ultimate Containers: Sustainable Architecture
Ultimate Interiors: Room by Room
Umayyads: Rise of Islamic Art
Series: Islamic Art in the Medieterranean
Urban Design. Accesible & Sustainable Architecture
Urban Landscapes: Small Squares
USA: A Photographic Journey
with 1800 Illustrations
Vetri e Metalli: Marco Zanuso Jr
Vincenzo Maugeri: Metroversocromie
Which Way to Go? Placemaking, Wayfinding & Signage
Whispered: Directory of Craftsmanship
William Kentridge
Series: Supercontemporanea
Young Curators & Contemporary Art

RETURN TO TRANS-ATLANTIC PUBLICATIONS HOME PAGE