AVAILABLE FROM
TRANS-ATLANTIC PUBLICATIONS INC.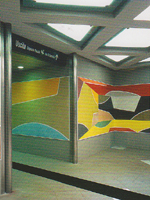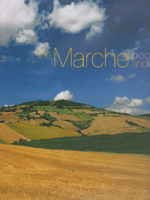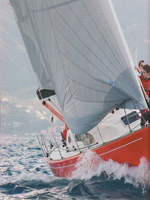 Miscellaneous
Antarctica
This publication has been prepared for the exhibition "Antarctica" by
Lucy and Jorge Orta at Hangar Bicocca - Space for Contemporary Art.
Arte in Italia dopo la Fotografia, 1850-2000
Azimut Yachts
In 1969 Paolo Vitelli, a Piedmont university student, founded Azimut, a company for
pleasure-craft hire, thus turning his love of the sea into a highly successful business.
Barcelona Urban Art: Spectacular Outdoor Art Exhibition
Baia
Beautifully illustrated, with photographs taken specially for the book and
captivating text by Decio Carugati, this publication is perfect for anyone
interested in gaining a greater understanding of the Italian boat-building industry.
Biennale Puglia 2008
A unique showcase providing an overview of the future trends in art in
Europe and around the Mediterranean.
Carlo Contin:
Interventions in the Domestic Sphere
Casabella 1928/2008
The book does much more than simply pay tribute to Casabella's long and illustrious career,
incorporating as it does hundreds of groundbreaking articles in their original format.
Collage - Illustrations Cut & Paste
Coloring Book: Neo Traditional Tattoo
CoolBrands 2011/12: 10th Anniversary Edition
DIY: Paper Toys. Make New Friends!
Elogio Del Dubbio: In Praise of Doubt
European Illustrators for Kids
Fausto Melotti: Angelico Geometrico
Gaetano Donizetti, Maria Stuarda, Antonio Fogliani,
Teratro Alla Scala
The fifth chapter of Imago Vox multimedia project is dedicated to Gaetano Donizetti (1797-1848) and
Mary Stuart, the work focuses on the dramatic conflict of power (and love) between two
queens psychology multifaceted and complex protagonists of dark age, made of wars and upheavals.
Gio Ponti: Interiors, Objects & Drawings, 1920-1976
Giorgio Ortona: Bodies Still Lifes Constructions
Graffiti: Streets Full of Art [English & Spanish]
I Caldi Pomeriggi nei Giradini di Polifemo
Il Fiore di Novembre
I am not telling the facts, I am relating stories. Are dreams or memories true?
What is born among the stupor of layers of asphalt and rays of sun, it is not a rose,
it is not a tulip, it is only an echo, a distant thought.
Il Mondo Vi Apparartiene. The World Belongs to You
Isole del Pensiero: Anrold Bocklin, Girogio de Chirico & Antonio Nunziante
Le Ricette di Maghetta Streghetta
Lucio Fontana: Vie Crucis, 1947-1957
Magic Bricks: Put Up & Connect
Manga Inspired: 23 International Artists
Manga Master Class: Gotik & Punk
Manga Master Class: Kawaii

Marche People & Land
Millennium Yacht Design Award. 2004-2008
The Millennium Yacht Design Award is recognition for creativity and the Italian design that
stands out in the world for quality, originality and propositività.
Museo Casa Enzo Ferrari Modena
Museo del Novecento: The Collection
Needle Work: Stitched Illustration
Psychodrama: Modern Art as Group Therapy
Riva
A valuable iconography describes the images of some of the most famous boats and personalities who have
contributed to characterize more than a century, the curious and fascinating world of pleasure boating.
Season of Music
The combination of Luca Artioli's photographs and the tour of
the Cameristi della Scala playing Vivaldi's Four Seasons in
Moscow and the Baltic States is truly astonishing.
TechnoGym
Technogym, founded in 1983, is currently leading fitness.
The Whispered: Directory of Craftsmanship
Untitled: Best of Galleria Cardi
Milan's illustrious Galleria Cardi played a pivotal role in promoting
contemporary art from the 1980s to 2000.
Wally
Plans of the most revolutionary construction site over the last few
years which has changed the conception of sailing boats.
Zucchetti
This book devoted to a company that leads the field in the designer tap
sector is celebrating 80 years of operation.