AVAILABLE FROM
TRANS-ATLANTIC PUBLICATIONS INC.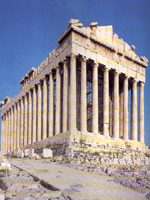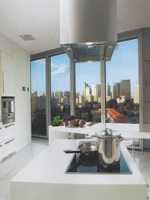 Architecture
011 + Architetture Made in Torino
This volume is issued on the occasion of the UIA, the World Congress of
Architecture, held in Turin in June 2008.
Acropolis
Ancient Cities Series
Affordable Houses Architecture
Afra e Tobia Scarpa: Architects 1959-1999. Tobias Scarpa:
Architect 2000-20009
Andalusian Morocco
A Discovery in Living Art
Series: Islamic Art in the Mediterranean
Architettura a Vino, 2nd edition
Architettura & Natura Design e Artificio
An updated version of the monography dedicated to Emilio Ambasz
published to mark two important exhibitions celebrating the
architect, one at the Reina Sofia in Madrid, and the other at the
Forum Grimaldi in Montecarlo.
Architecture Overview
Wineries, Galleries, Stadiums, Lofts,
Centres, Towers, Skyscrapers...
Artificial Nature Architecture
Barcelona - Modern Architecture & Design
Bars! Architectural Hightech Bars & Clubs
Building Conversion & Renovation
Building with Pallets: Pallet Project
Chic Refurbishment: Small Apartments
City Apartments
Series: Architectural Houses
City Interiors
Series: Architectural Houses
City Lofts
Series: Architectural Houses
Contemporary Living Spaces for the Elderly
Discover Islamic Art in the Mediterannean
D. Roger Hay:
The Essence of Root Meaning
Dennis Oppenheim: Splashbuilding
Digital Water Pavilion at Zaragoza's
Milla Digital & Expo 2008
A volume dedicated to an extraordinary digital architectural project, a dream come
true, designated by Time magazine 'Best Invention of the Year', as the Digital
Water Pavilion makes its debut at the Saragozza Expo.
Early Ottoman Art:
Legacy of the Emirates
Series: Islamic Art in the Mediterranean
Eco House: Green Roofs & Vertical Gardens
Eco Remodeling Green Architecture
Efficiency Buildings: Bioclimatic Architecture
Energy & Ecology New Apartments
Enzo Eusebi
The professional development of an engineer who has worked on significant projects for 20 years.
Ephemeral: Exhibitions, Advertising, Events, Shows
Expo 2010 Shaghai Italy Pavilion:
The City of Man Living the Italian Way
Frameworks
The book includes two critical essays and a conversation with the two architects, who
comment on the themes illustrated and interpret their work.
Franco Albini
This slim monographic volume by the architectural historian Federico Bucci describes the
most important achievements of Franco Albini's architectural career.
Green City: Contemporary Urban Design
Green Container Architecture 3
Green in Green: Sustainable Architecture
Hostels: A Revolutionary New Concept
Hotel Dream Rooms: New Interiors Experience
Ifriqiya
Thirteen Centuries of Art
& Architecture in Tunisia
Series: Islamic Art in the Mediterranean
Ignazio Gardella
The book sets out to describe the work of Ignazio Gardella in the
Milanese cultural and architectural scene.
Il Design e Gli Interni di Franco Albini
The book examines carefully and in great detail the theme of Albini's work as a designer,
highlighting the original nature of his work which is distinctive for its strict rationality,
formal reserve, geometrical order, technical perfection and the high quality of the
materials employed.
Il tempo e l' architetto
The story of how Frank Lloyd Wright built the Guggenheim Museum,
from the project to its opening in 1959, recounted by Francesco Dal Co.
Islamic Art in Portugal
In the Lands of the Enchanted Moorish Maiden
Series: Islamic Art in the Mediterranean
Jurg Conzett, Gianfranco Bronzini & Patrick Gartmann
La Stazione Centrale di Napoli
After the success of the book about Rome's main station, Archeologia a Roma
Termini, here is another book published in cooperation with the company Grandi Stazioni.
L'Architettura Di Aires Matues, 2nd edition
Landscaping in Natural Environments
Le Luci e la Pietra: Lights & Stone
Low Tech Architecture [English & Spanish]
Luigi Moretti 1907-1973
An in-depth and substantiated interpretational essay provides the first comprehensive
profile of Luigi Moretti - his career as an architect and scholar and his personality, also placing his
theoretical and design production in the context of 20th-century Italian history.
Making the Most out of Space
Series: Architectural Houses
Mamluk Art:
The Splendour & Magic
of the Sultans
Series: Islamic Art in the Mediterranean
Mauro Galantino Architetto
Mauro Galantino is one of the most cultured, precise and prolific Italian architects of the
generation that followed the masters of the Neo-Rationalism movement.
Max Dudler: Architectures Since 1979
Maxxi Architettura: Fotografia Le Collezioni
Multidisciplinary Spaces: Architectural Complexes
Palazzo Montecitorio: The Baroque Building
This first book about Palazzo di Montecitorio, examines the Baroque
building through a photographic review of etchings and paintings featuring the
palazzo, executed between the 17th and 19th centuries.

Pietro Barucci Architetto
The book, written by Luigi Lenci tells the story of Petro Barucci, the Roman architect and
town planner, focusing on the most important milestones of his life's work.
Pilgrimage, Sciences & Sufism
Islamic Art in the West Bank & Gaza
Series: Islamic Art in the Mediterranean
Rehabilitation & Ecology Architecture
Rehabilitation: Dealing with History
Rehabilitation Residential Low Cost
Remodeling City Apartments
Series: Architectural Houses
Residential Architecture: Gardens, Ideas & Details
Santa Giulia, Brescia
The book takes an in-depth look at the history of Santa Giulia, the Brescia
museum that was enlarged and enriched by incorporating the Domus site and
describes the initial chance finds followed by organised digs, the conservation
difficulties and the final transformation of the site into a museum.
Sapone Sapey
'Emotional architecture' is what Teresa Sapey herself says lies behind
her projects. Pure emotions, aroused through color, unusual
dimensions and spaces, achieving results which do not aim to be
merely functional and esthetic.
Self Sufficient Green Architecture
Shuhei Endo - Paramodern Architecture
Siculo-Norman Art
Islamic Culture in Medieval Sicily
Series: Islamic Art in the Mediterranean
Small City Homes
Series: Architectural Houses
SPACE: From Maxxi's Collections of Art & Architecture
Among its many planned activities, MAXXI will be organizing a series of exhibitions on particular themes with
works from its own hytg6y65hycollection, together with a small selection of works on loan, chosen
for their particular relevance to the topic in question.
Stands: Architecture for Exhibition
Storia Dell'Architettura Italiana
Sunlight Houses [English & Spanish]
Sustainable Apartments Development
Sustainable Architecture - Containers 2, 2nd ed.
Tight Budget Architecture Houses
Tobia Scarpa
Tobia Scarpa's career as a designer and as an architect, producing brilliant and innovative
solutions, whether for large factories or museum interiors, is
documented through a detailed analysis of his work.
Town Houses
Series: Architectural Houses
Triennale 2005-2008
During the period 2005-2008, the Triennale devoted particular energy to developing its
architecture section by launching a program of reflection about subjects and figures
associated with contemporary issues and consolidating a leading image in the field.
Ultimate Containers: Sustainable Architecture
Umayyads: Rise of Islamic Art
Series: Islamic Art in the Medieterranean
Urban Design. Accesible & Sustainable Architecture
Urban Landscapes: Small Squares
Which Way to Go? Placemaking, Wayfinding & Signage