AVAILABLE FROM
TRANS-ATLANTIC PUBLICATIONS INC.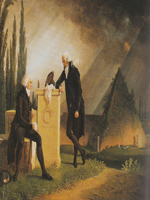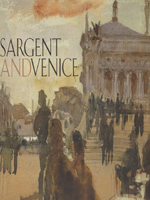 Art History
Accademia Galleries in Venice
A quick guide to the most important collection of Venetian painting from the
fourteenth century to the eighteenth century
Agony & the Ecstasy:
Guido Reni's Saint Sebastians
Andalusian Morocco
A Discovery in Living Art
Series: Islamic Art in the Mediterranean
Arte Veneta, 64
A collection of critical comments, monographs and short thematic essays that
appeared in the influential journal Arte Veneta
Collage / Collages: From Cubism to New Dada
Discover Islamic Art in the Mediterannean
Early Ottoman Art: Legacy of the Emirates
Series: Islamic Art in the Mediterranean
Etruschi
An absolute must-see archaeological exhibition on the cities of southern etruria by one of italy's
leading experts on the Etruscan civilisation. A wealth of essays and a vast collection of
photographs illustrate original theories, previously unpublished finds and the
lifesize reconstruction of whole temples and tombs.
Genji
The incredible influence of a japanese literary classic on oriental figurative
art by one of the leading experts on japanese culture.
Gladiator
The customs and popularity of these almost mythological figures.
Grandi Sculture da Ercolano
An important exhibition of recently restored works from the Archaeological Museum on
view to the public for the first time. Among others, the famous statues from various digs at the Villa dei Papiri
Granet Tra Roma e Parigi
The exhibition devoted to Francois-Marius Granet (1775-1849) contains about 100
works (oils and water-colors) which highlight different aspects of the French painter's work...
House of Augustus
The first, long awaited publication about one of the less known treasures of Roman painting.
Ifriqiya
Thirteen Centuries of Art & Architecture in Tunisia
Series: Islamic Art in the Mediterranean
Il Divo Vespasiano
Written contributions by leading experts and forceful pictures, as well as the exhibition in the
Amphithater and Domus on the Palatino Hill which are named after the Flavians,
reveal the true face of the Emporers of this dynasty.
Islamic Art in Portugal
In the Lands of the Enchanted Moorish Maiden
Series: Islamic Art in the Mediterranean
La Divina Commedia
Inferno, Purgatory, Paradiso is the literary equivalent of the poetic visionary Martini,
one of the many illustrators of Dante by Botticelli to Zuccari, from William Blake to Dorè.
Mamluk Art: The Splendour & Magic
of the Sultans
Series: Islamic Art in the Mediterranean
Manueline: Portuguese Art During
the Great Discoveries
Nascere, Vivere e Morire a Pompei
Pilgrimage, Sciences & Sufism
Islamic Art in the West Bank & Gaza
Series: Islamic Art in the Mediterranean
Raffaello e Urbino
A previously unpublished reconstruction of the child prodigy's youth in Urbino...
Salvator Rosa
The monographic exhibition on Salvator Rosa (April 19-June 29 2008) is part of the
cultural program of the Superintendency Nature Napoletano...
Siculo-Norman Art
Islamic Culture in Medieval Sicily
Series: Islamic Art in the Mediterranean
She-Wolf & the Sphinx
The review aims to document, with about eighty artworks, the chronological arc that
runs from the second century BC until the Age of Enlightenment...
Turner Monet Pollack:
From Romanticism to Informal Art
Umayyads: Rise of Islamic Art
Series: Islamic Art in the Medieterranean